Premium Bed Sheet Set – White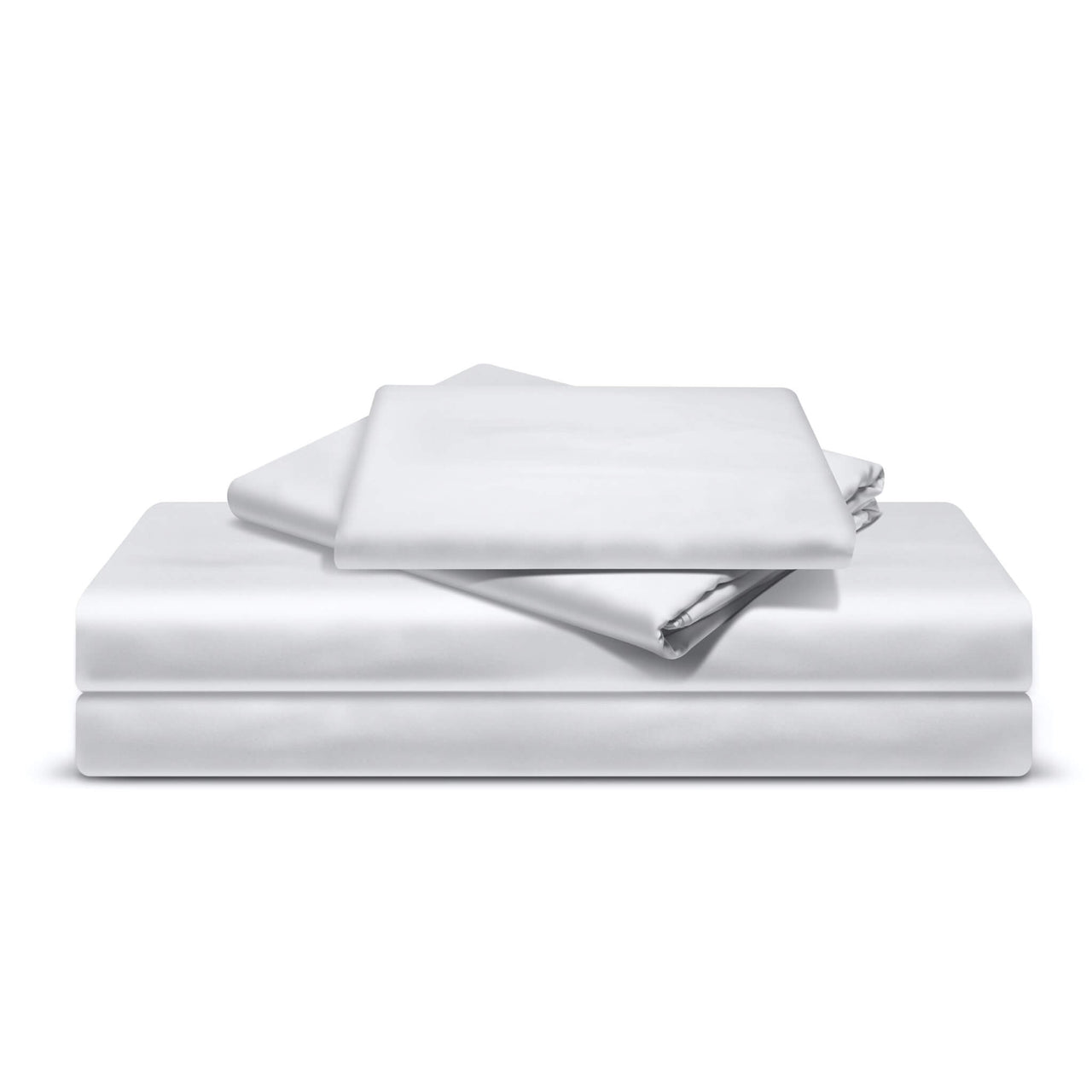 What others have to say
Testimonials
Luxury Bamboo Sheets
Here is Why You Must Buy LUX & LINENS
SUPER SOFT & COMFORTABLE

Like Sleeping in a Cloud


LUX & LINENS bamboo bed sheets are the softest, most comfortable sheets you'll ever sleep on. Made of 100% bamboo viscose fabric and woven with an optimal 400 thread count for maximum comfort, smoothness and breathability, our sheets are softer than Egyptian cotton and more breathable than silk. The feel of our sheets will have you sleeping like a baby and you'll never want to go back to your old sheets. It's like sleeping on a cloud.
COOL TO THE TOUCH

Wake Up Rested with More Energy


The bamboo fibers of our sheets are skin-friendly and natural thermoregulators.  Perfect for hot sleepers, LUX & LINENS help to keep you cool in the summer and warm in the winter. Hypoallergenic, they will not keep odors and are highly breathable. No more waking up sweaty in the middle of the night! No more tossing and turning to regulate your body temperature. Just snuggle up and enjoy your sleep.
WE VALUE FREEDOM

Life, Liberty and Pursuit of Happiness


The most successful people in the world understand that there is nothing more important than a good night's sleep. LUX & LINENS is more than a premium bedding and linen company: We are a team of zealous advocates and fervent supporters who understand the satisfaction that comes from hard work. We love people who are in pursuit of their happiness and who appreciate life and liberty.
PREMIUM DESIGN

Made to Meet Your High Standards


LUX & LINENS follows a clear design philosophy: Optimize function and style to deliver the most luxurious bed sheets available on the market. We use 100% bamboo viscose fabric specially woven with a high 400 thread count. Our fabric is naturally more breathable, more durable and much smoother than even the most premium high thread count Egyptian cotton sheets. At the same time, our sheets have a luxurious silk-like appearance- buttery soft but not slippery.
PREMIUM QUALITY

Enjoy Long-Lasting Luxury


We ensure and promise you the safest and highest quality bed sheets. Our production is a certified, high quality management system under ISO 9001:2015. Additionally, our product is certified with strictest class 1 requirements (baby safe) under STANDARD 100 by OEKO-TEX®, one of the world's best-known labels for textiles tested for harmful substances. It stands for customer confidence and high product safety.
PREMIUM LOOK & FEEL

Fabric Worthy of Your Master Bedroom


Appreciate the look and feel of luxury when you enter your bedroom. Comfortable, soft and highly functional, our bed sheets drape well and have a beautiful texture. The bamboo fabric has a gorgeous sheen, adding flair to the bed's appearance even when unmade. A high class look and feel with an elegant texture.
If you have further qustions please contact us, we will support you 24x7
Frequently Asked Questions